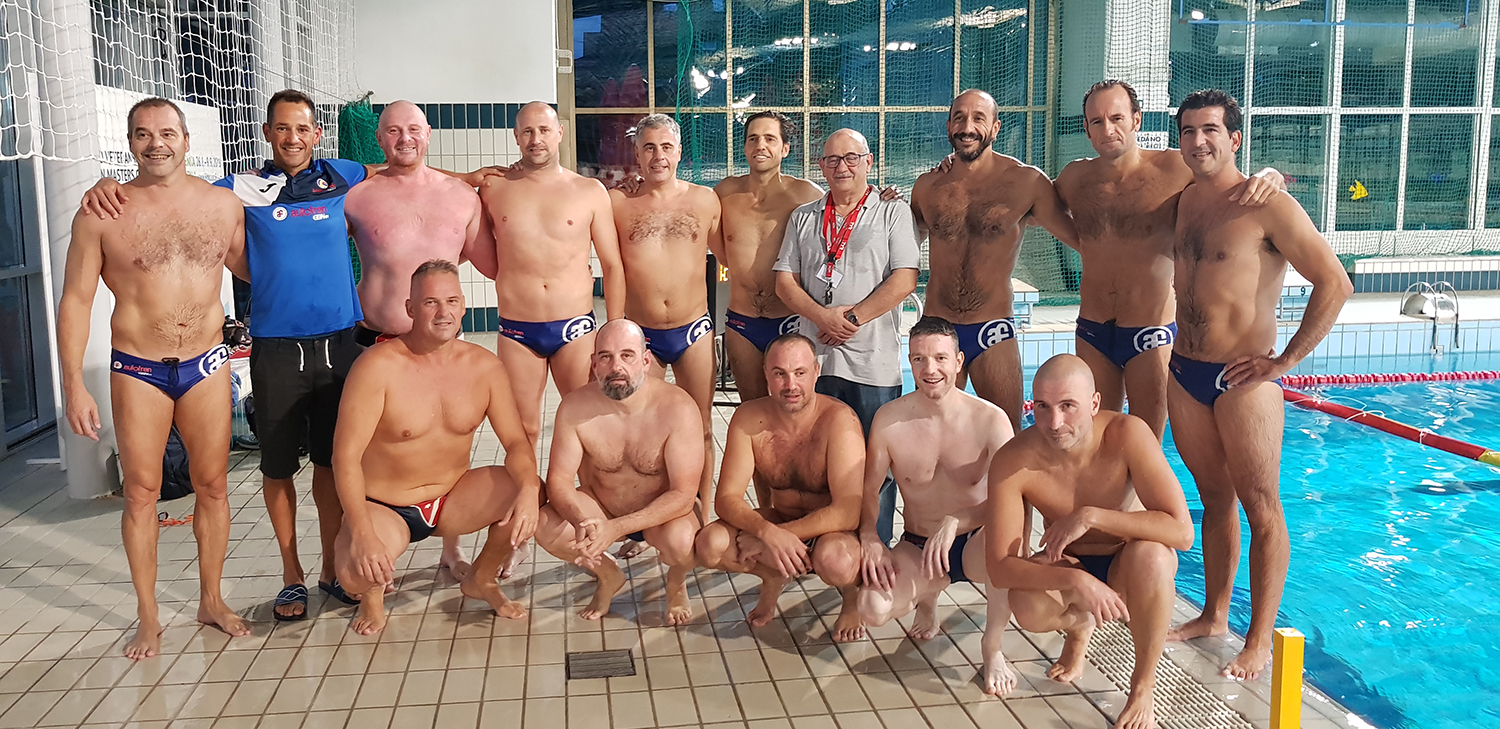 04 / 09 / 2018
16 years after reaching the Spanish Top League, Larraina had another great experience
Last Wednesday, the team formed by the players who reached the Spanish Top League of Waterpolo back in 2002 finished its participation in the European Master in Slovenia.
With Fermín Manso as a coach, one of the promoters of waterpolo in Navarra, and Seinsa's help, all those players were reunited for the special meeting. It was a really hard week for the Navarrese team, due to the fact that they had to compete in the over 35 category even if the majority of them were over 45. But the age and the potency of the adversaries were not an excuse for the players, who fought back every time.
Larraina started getting a draw to 6 against Spanish Canoe, in a match that served as a warming in order to face the most difficult adversaries in the championship. Even so, it has to be taken into account that Jadran (Montenegro) and Hungarian Bulls are really experiented and they know each other quite well. Eventually, the defeat against Hungarian Ese and the goalaverage with Canoe made it not possible for Larraina to fight for the third and fourth position.
The Navarrese player Mikel Azkarate commented the performance of his team in this championship. "Meeting up the very same team that reached the top Spanish League back in 2002 has been really exciting. We had to compete in the over 35 category and this was difficult, as the teams were really powerful and they know each other quite well. Even so, we are happy for the effort we all have made''.
''I think that the team's performance has been correct, facing the others with strenght. I'm happy even if we lost. The players were motivated and willing to win'', said Fermín Manso.
Related news
In it, the XV National Awards for the Reconciliation of Family, Work and Personal Life, the Promotion…
We take this opportunity to thank Grupo Noticias for its collaboration and dissemination within the Axes of Our Economy program.