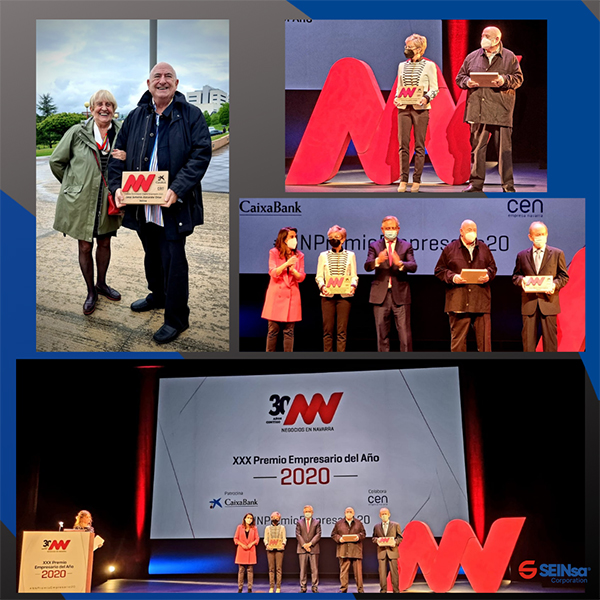 29 / 04 / 2021
José Antonio Azcárate nominated businessman of the year 2020
The President of SEINSA Corporation, José Antonio Azcárate, has been nominated Businessman of the Year 2020.
It is a recognition of his career, in the project that he began in 1972 in Eugi, leaving a 50-year legacy based on his firm conviction and the Group's motto: "Our people, our success."
SEINSA Corporation, the innovative company leading the brake industry, is nowadays a multinational group with 4 production plants, 3 in Navarra and 1 in India. It employs 300 people and is present in more than 80 countries. Its catalog with more than 13,000 references, covers 500,000 applications for 83 European, Asian and American vehicle makes.
José Antonio Azcárate is an example of perseverance, creativity, commitment and responsibility: a leader. Likewise, it is necessary to highlight the role of Mentxu Etxaniz, his wife, a fundamental pillar in this project. With the second generation at the helm, his sons Mikel and Ander face the future with optimism.
Congratulations Azcárate Etxaniz family. The SEINSA Corporation team is very grateful and proud of you.
Related news
SEINSA Corporation has been the winner of the II Arizmendiarrieta Saria Award in Navarra, which recognises the application of…
On Monday 25th April, Seinsa Corporation's management and staff celebrated the 50th anniversary of its founding in 1972 with an…