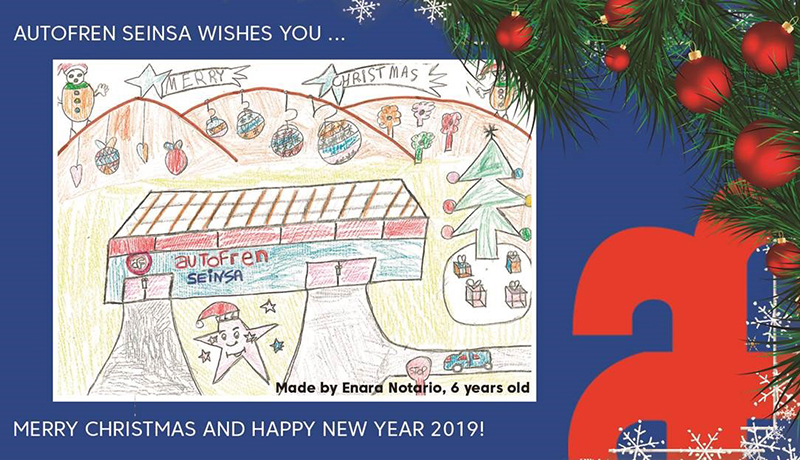 20 / 12 / 2018
Merry christmas
Once again we have involved the SEINSA workers children in our Christmas greetings. The drawing included received first prize.
We are very proud to organize an internal drawing contest. On January 4th  SEINSA directors will award the children their prizes and all the children will receive school material.
In addition, we would like to inform of the dates SEINSA will be closed:
From December 22 to January 2: Christmas Holidays
We offer you this wonderful picture and wish you, one more time, a Merry Christmas and a Happy New Year!
Related news
SEINSA Corporation has been the winner of the II Arizmendiarrieta Saria Award in Navarra, which recognises the application of…
On Monday 25th April, Seinsa Corporation's management and staff celebrated the 50th anniversary of its founding in 1972 with an…