Products
Disc & Drum accessory kits
Disc accessory kit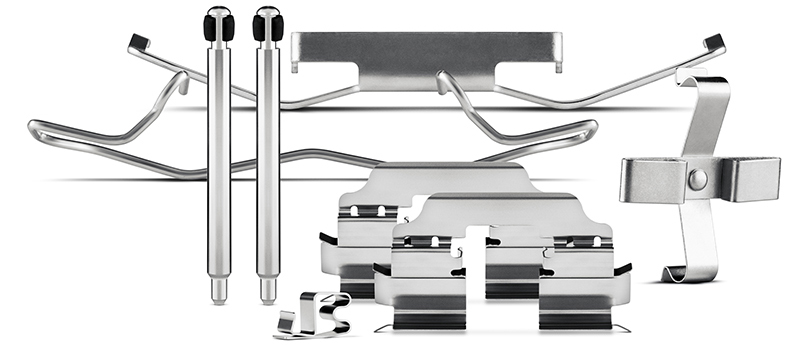 Disc & drum accessory kits
Disc accessory kit
Technical characteristics
Accessory kit to repair disc brakes.
Contains different metallic parts.
They are called D4*A (* being the number of the corresponding kit).
When to Repair / Frequent Problems
Natural wear of the parts.
Cause: wear caused by natural elements, salt and/or gravel.
Noise during braking.
Cause: antivibration parts do not have sufficient tension.
SOLUTION: CHANGE ALL THE PARTS USING OUR KIT D4*A.
We recomend replacing the antivibration parts (baks) D4*A with each pad replacement.