Products
Brake caliper repair kits
Guides kit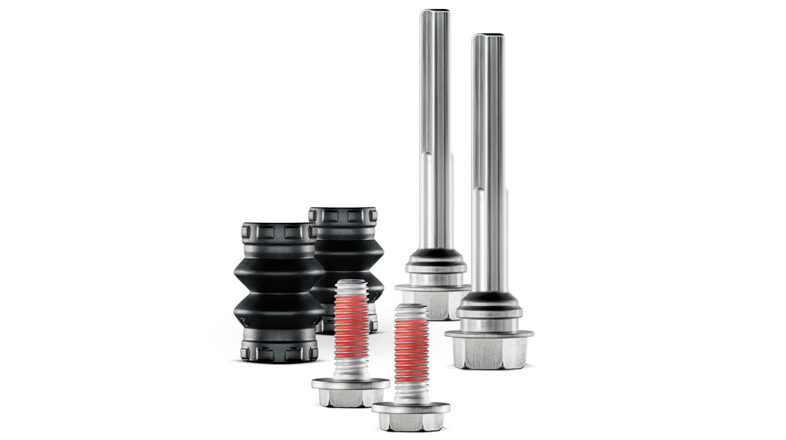 Brake caliper repair kits
Guides kit
Technical characteristics
Brake caliper repair kit which may contain: guide boots, guide joints and metal guides.
They are called D7*C (* being the number of the corresponding kit).
When to Repair / Frequent Problems
Usure naturelle des pièces.
Cause: usure provoquée par des éléments naturels, sel et/ou gravier.
Usure inégale des plaquettes.
Cause: guides détériorés.
Bruit lors du freinage.
Causes: guides détériorés ou soufflets de guides détériorés et donc, de ce fait, possible détérioration des guides.
SOLUTION: CHANGER LES GUIDES. UTILISER NOTRE  KIT D7*C.